2023 RECRUITING COMPANIES


Many of the students who have attended this conference have been hired by the sponsor firms! Here are a few recent examples!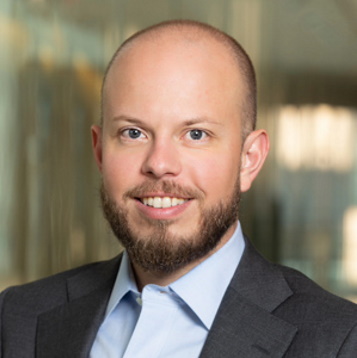 Ryan Woodall
Product Manager
Company: Cisco Systems
MBA Program: Michigan
Military Service: US Army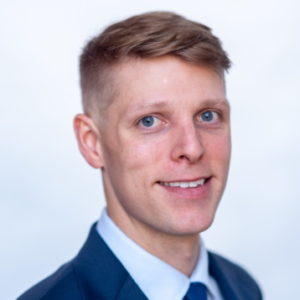 Zachary Talbot
Global Operations Intern
Company: Dell Technologies
MBA Program: University of Texas at Austin
Military Service: US Army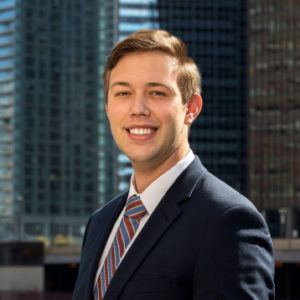 James Lovejoy
Investment Associate Intern
Company: Nuveen
MBA Program: University of Chicago
Military Service: US Air Force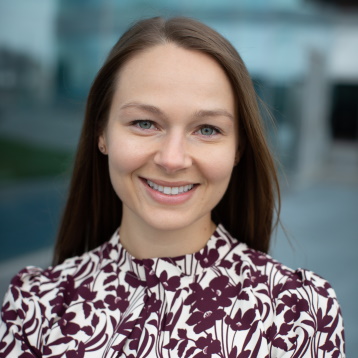 Sasha Sibilla
MBA Intern, Strategic Initiatives
Company: Abbott
MBA Program: Northwestern University
Military Service: US Navy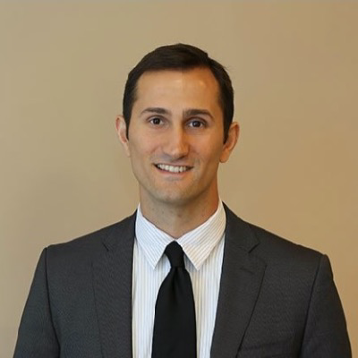 Phillip Hulme
Software Client Leader
Company: IBM
MBA Program: University of Florida
Military Service: US Army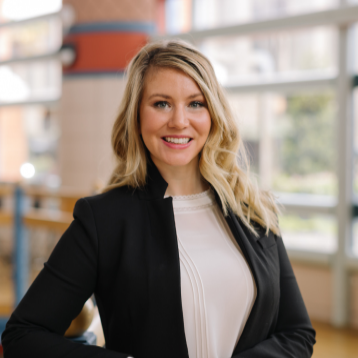 Katherine Danielson
Investment Banking Associate
Company: Citi
MBA Program: Cambridge University
Military Service: US Army
Weston Kuenstler
Procurement / Supply Chain Development Program Intern
Company: Chevron
MBA Program: TCU
Military Service: US Navy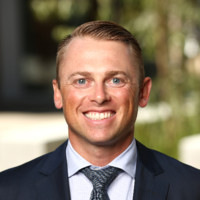 Andrew Hoverson
Senior Consultant
Company: ExxonMobil
MBA Program: UC Irvine
Military Service: US Marine Corps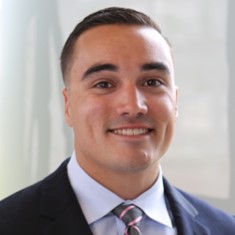 KYLE MORGAN
Lead Project Manager
Company: NextEra Energy Resources
MBA Program: University of Florida
Military Service: US Army
SUSAN ALVAREZ
Vendor Manager
Company: Amazon
MBA Program: UT Austin
Military Service: US Army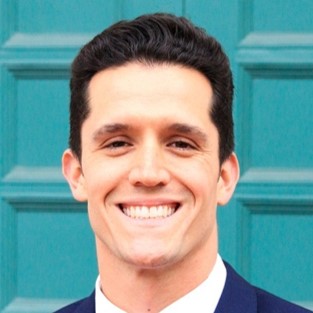 TAYLOR FERGUSON
Investment Banking Intern
Company:: Citi
MBA Program: USC-Marshall
Military Service: US Army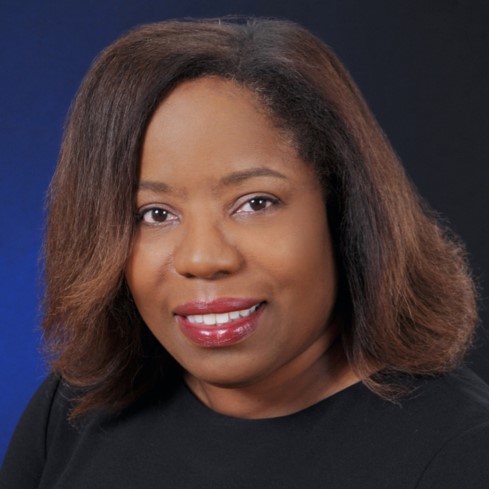 KIMBERLYNN HUNTER
Senior Consultant
Company: Cognizant
MBA Program: SMU
Military Service: US Army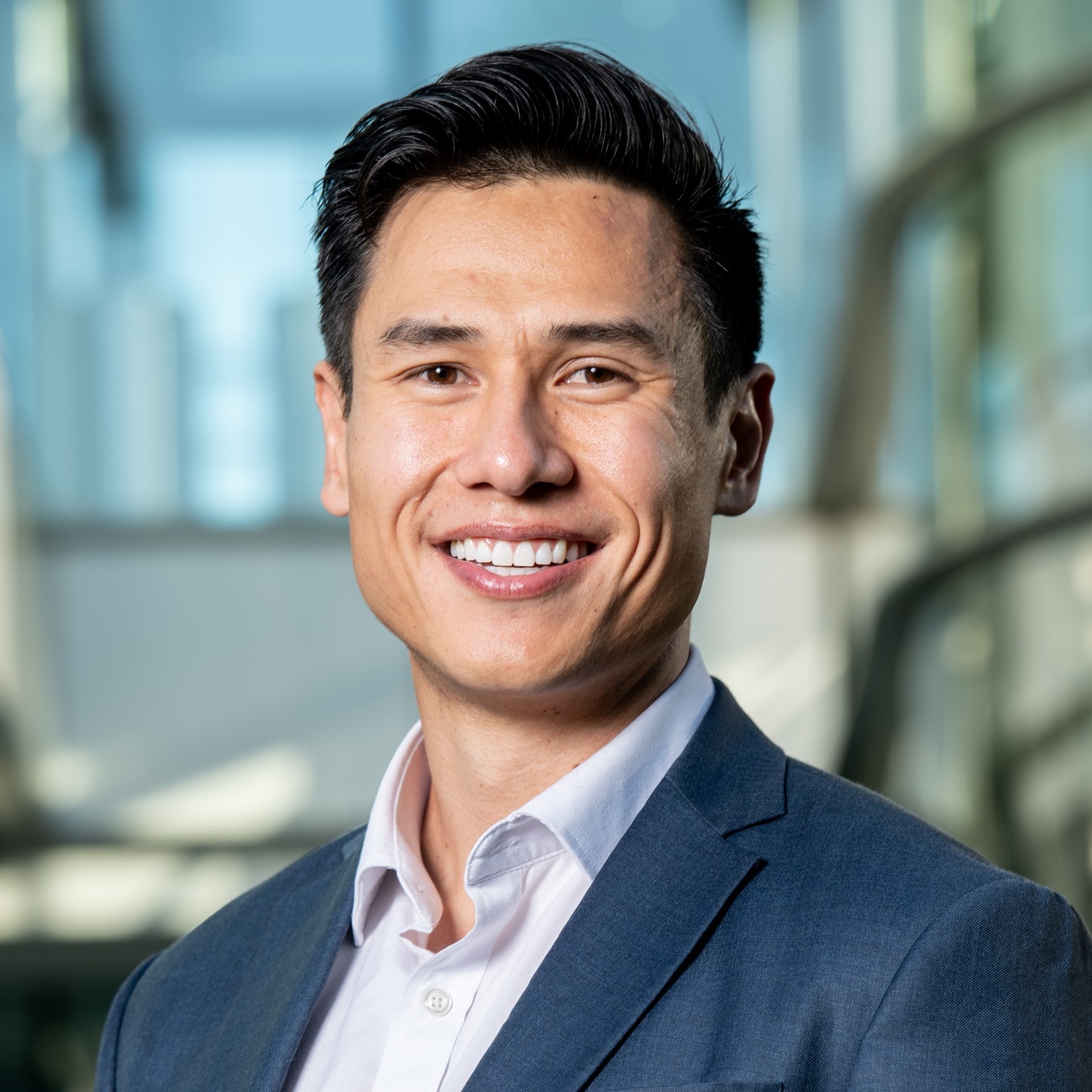 RAY POTTEBAUM
SENIOR STRATEGY CONSULTANT
Company: Accenture Strategy
MBA Program: Yale
Military Service: US Army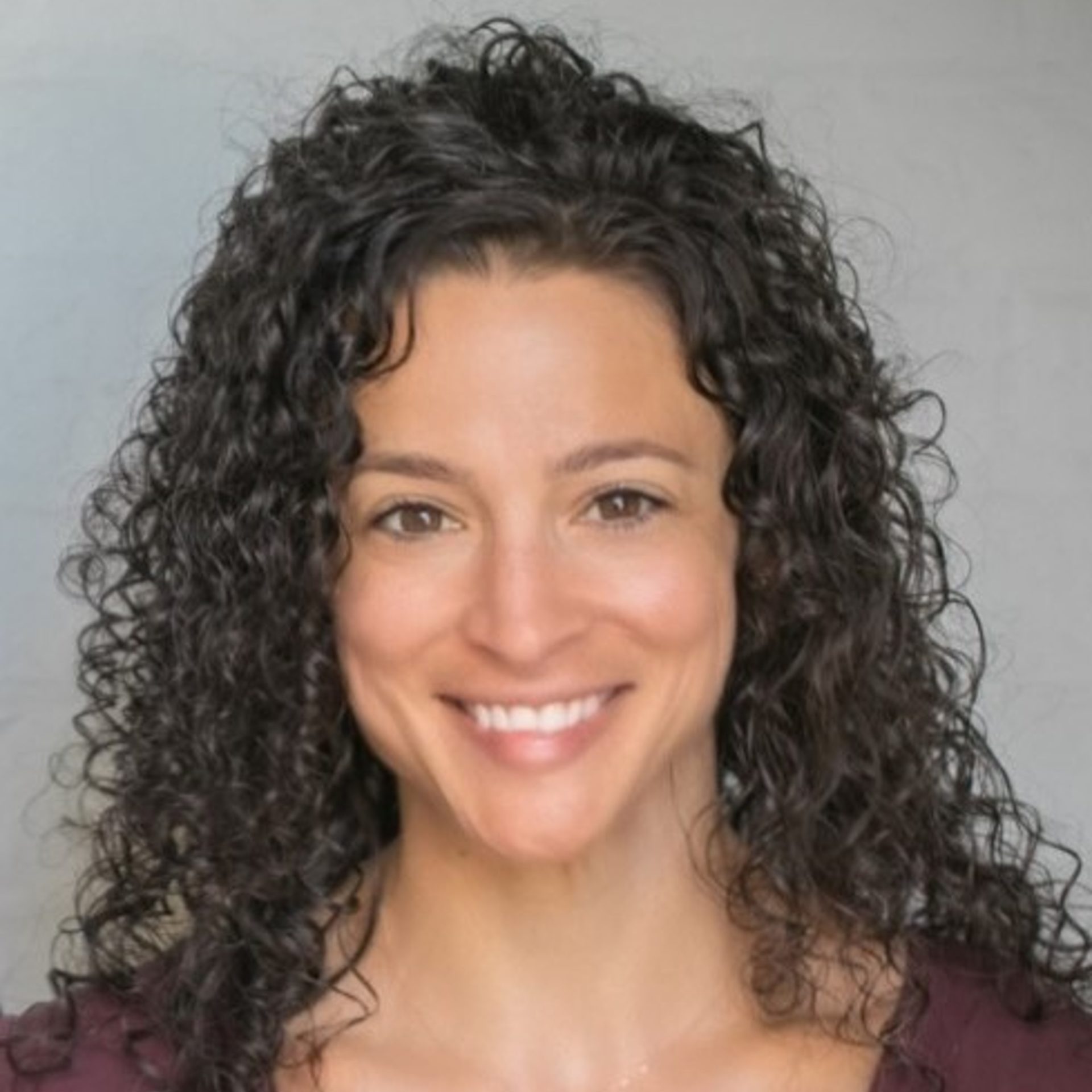 THOMASINA CAMARDA
General Manager, Accelerated Program
Company: Republic Services
MBA Program: Michigan
Military Service: US Army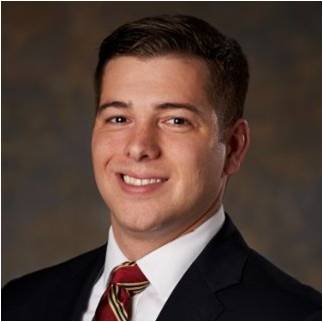 ZACHARY BUZZATO
Investment Banking Associate
Company: Credit Suisse
MBA Program: Carnegie Mellon
Military Service: US Navy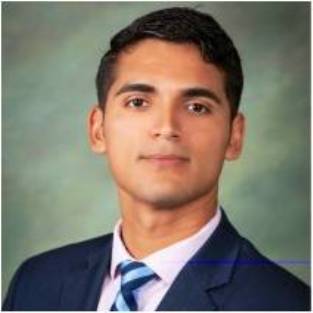 GEORGE ROZO
Operations Program Manager
Company: Microsoft
MBA Program:Texas A&M
Military Service: US Army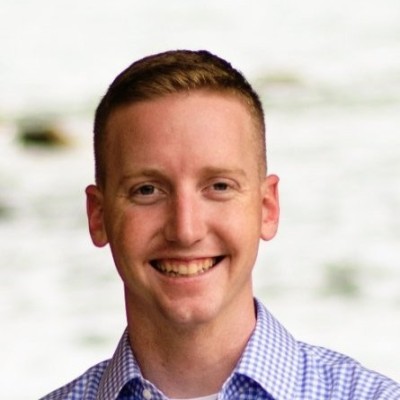 ROB STEVENSON
SENIOR FINANCIAL ANALYST
Company: Intel
MBA Program: USC
Military Service: US Marine Corps

You must meet both of the requirements listed below to register for the event.

You must be a veteran enrolled at one of the following MBA programs to register for this year's event.
Alabama A&M 
Albany State
Alcorn State
American University (Kogod)
Arizona State University (Carey)
Auburn University (Harbert)
Babson University (Olin)
Ball State University (Miller)
Baylor University (Hankamer)
Binghamton University-SUNY
Boston College (Carroll)
Boston University (Questrom)
Bowie State
Brigham Young University (Marriott)
Carnegie Mellon University (Tepper)
Case Western Reserve University (Weatherhead)
Chapman University (Argyros)
Claflin University
Clark Atlanta University
Clemson
College of Charleston
College of William and Mary
Colorado State University
Columbia Business School
Cornell University (Johnson)
Creighton University
CUNY Bernard M. Baruch College (Zicklin)
Dartmouth College (Tuck)
Delaware Univerity
Depaul University (Kellstadt)
Drexel University (LeBow)
Duke University (Fuqua)
Emory University (Goizueta)
Fayetteville State University
Florida A&M
Florida State University
Fordham University (Gabelli)
George Mason University
Georgetown University (McDonough)
George Washington University
Georgia Tech (Scheller)
Hampton University
Harvard Business School
Howard University School of Business
Indiana University-Bloomington (Kelley)
Iowa State University
Jackson State University
Jack Welch Management Institute
Johns Hopkins (Carey)
Kennesaw State University (Coles)
Lehigh University
Lincoln University
Louisiana State University (Ourso)
Loyola Marymount University
Loyola University
Marquette University
Michigan State University (Broad)
MIT (Sloan)
Morgan State University
Naval Postgraduate School (NPS)
New York University (Stern)
North Carolina State University (Jenkins)
Northeastern University
Northern Arizona University (Franke)
North Carolina A&T
North Carolina Central University
Northwestern University (Kellogg)
Ohio University
Ohio State University (Fisher)
Oklahoma State University (Spears)
Penn State (Smeal)
Pepperdine University (Graziado)
Prarie View A&M
Purdue University (Krannert)
Rice University (Jones)
Rochester Institute of Technology (Saunders)
Rutgers University
Seattle University (Albers)
Southern University
Southern Methodist University (Cox)
St. Joseph's University (Haub)
Stanford Business School
Syracuse (Whitman)
Temple University (Fox)
Tennessee State University
Texas A&M University (Mays)
Texas Christian University (Neeley)
The Citadel (Tommy & Victoria Baker)
Thunderbird School of Global Management
Tufts University (MIB)
Tulane University (Freeman)
UNC-Charlotte (Belk College of Business)
University of Alabama (Manderson)
University of Arizona (Eller)
University of Arkansas (Walton)
University at Buffalo-SUNY
University of California-Davis
University of California-Irvine (Merage)
University of California-Los Angeles (Anderson)
University of California-Riverside (Anderson)
University of California Berkeley (Haas)
University of California-San Diego (Rady)
University of Chicago (Booth)
University of Cincinnati (Lindner)
University of Colorado (Leeds)
University of Connecticut
University of Delaware (Lerner)
University of Denver (Daniels)
University of Florida
University of Georgia (Terry)
University of Houston (Bauer)
University of Illinois at Urbana-Champaign
University of Iowa
University of Kansas
University of Kentucky (Gatton)
University of Las Vegas (Lee)
University of Louisville
University of Maryland-College Park (Smith)
University of Massachusetts-Amherst (Isenberg)
University of Miami
University of Michigan (Ross)
University of Minnesota (Carlson)
University of Mississippi
University of Missouri (Trulaske)
University of North Carolina -Chapel Hill (Kenan Flagler)
University of Notre Dame (Mendoza)
University of Oklahoma (Price)
University of Oregon (Lundquist)
University of Pennsylvania (Wharton)
University of Pittsburgh (Katz)
University of Rochester (Simon)
University of San Diego
University of Southern California (Marshall)
University of South Carolina (Moore)
University of Tennessee-Knoxville (Haslam)
University of Texas-Dallas (Naveen)
University of Texas-Austin (McCombs)
University of Texas-San Antonio (Alvarez)
University of Utah (Eccles)
Villanova University
University of Virginia (Darden)
University of Washington (Foster)
University of Wisconsin-Madison
University of Wisconsin-Milwaukee
Vanderbilt University (Owen)
Wake Forest University
Washington State University
Washington University in St. Louis (Olin)
West Virginia University
Winston Salem State University
Xavier University (Williams)
Yale School of Management
Australian Graduate School of Management
Cambridge University (Judge)
CEIBS (China)
COPPEAD Graduate School of Business
Cranfield University
Durham University Business School
ESADE
HEC-Paris
HKUST Business School
Instituto de Empresa (IE)
IESE
IMD
Imperial College
INSEAD
IPADE
London Business School
Manchester Business School
Oxford University (Said)
Queen's University
Rotterdam School of Management
SDA Bocconi
Singapore Business School
University of Toronto (Rotman)
University of Western Ontario (Ivey)
Warwick Business School (UK)
York University (Schulich)

| | GUARANTEED | INVITE-ONLY* |
| --- | --- | --- |
| Online Profile and Pre-Event Job Board | ✓ | |
| 2 Days of Career Expos | ✓ | |
| Industry Career Panels | ✓ | |
| Company-led Presentations | ✓ | |
| Networking Reception with Company Representatives | | ✓ |
| Interviews with Company Representatives | | ✓ |
Note:
* There is a 75% chance of being 'pre-selected" for invite-only sessions and/or interviews if you register for the conference at least 2 months prior to the conference.

CONNECT YOUR MBA STUDENTS WITH THE MOST SOUGHT-AFTER COMPANIES IN A VETERAN-FRIENDLY ENVIRONMENT

1. Create a Profile and Update a Resume in MBA Veterans Connect (by clicking the REGISTRATION button below)
2. Complete all Required Fields
3. Accounts are Reviewed and Approved
4. Register to Confirm Conference Attendance
*(Registration Fees:  $249 in person, Free to attend Virtual Event)
*Contact Us  with any questions you may have.
FREQUENTLY ASKED QUESTIONS

I am not a military veteran, but I worked for the military and/or for another federal agency (CIA, FBI, DOD(non-military), DIA, ATF, NOAA, etc...) as a civilian or contractor and spent time working in a combat zone. May I participate in your programs?
While we appreciate your service, you are not eligible to participate in the MBA Veterans Network or our programming activities.
I am a military veteran, but I am completing a non-MBA Master's (MSF, MSA, MPA, MPP, MIB, MSFE, etc.) or PhD at one of the graduate schools of business listed on your eligibility list. May I participate in your programs?
While we applaud your commitment to pursuing a graduate degree at a great university, participation is exclusive to MBA students and alumni.
I am a veteran, but I served in a non-US military service. Am I eligible to register?
Absolutely. As long as you are student or graduate of a qualifying MBA program you are more than welcome to join the Network and register for this conference. Please, however, keep in mind that the recruiting companies' willingness to hiring candidates without US citizenship or work visas is the same at this event as it is on campus.
My MBA program has ``Exams/Case Competition/Attend-or-Fail class policy`` that I can't miss – any advice?
Exam Conflict: In early Spring, we contacted every single MBA program team and shared the details about the conference so that the administrators could plan for students to attend. If you still have a conflict, we recommend petitioning your program to provide alternative exam dates so that you and your classmates can attend the event. This tactic has been achieved successfully by many students in the past.
Case Competition: You're primarily attending a top-ranked MBA program to secure a rewarding, well-paid career, right? We're not aware of any case competitions that will secure you an internship or a full-time job, so our recommendation is to always opt out of case competitions if they conflict with job-seeking activities such as the MBA Veterans Career Conference.
Attend Friday Class or Fail: If you attend an MBA program with this policy, it's next to impossible to get out of –particularly as a 1st year MBA. However, if you can at least get to the event by the Expo by 2pm on Friday afternoon and/or participate in the networking activities on Thursday night –it's still worth registering. The sponsors know your situation so they are generally accommodating of your situation for things like interview scheduling etc.
Are the Recruiting Companies the only ones that are recruiting at this year's event?
The answer seems obvious, but we always get asked this question so here it is –"yes."
My MBA program isn't on your list of eligible schools. May I still register?
Not at this time. That's because our corporate partners have very specific talent acquisition strategies and many of them place a priority on hiring candidates with top-ranked MBA degrees. Since a large part of our mission is to connect them with the kinds of candidates who meet their needs, we use the conventionally-accepted MBA rankings as criteria for participation.
Where do I sign up to attend the MBAVeterans Conference as a Student/Job Seeker?
You can register using your .edu email address 
HERE
. You will need to complete your profile 100% before our team can grant you access to complete your registration for this year's virtual expo.
I don't see ``Company X`` on the list of recruiting companies and I'd like them to come. Why aren't they participating?
Believe us, we have contacted the military, campus, and diversity recruiters at literally every company that MBA students at elite schools would possibly want to work for. If you don't see them on our list it's due to one of the following three reasons:

1) They're still evaluating it and haven't signed up yet
2) They know about it and don't want to participate this year
3) Their teams wants to participate, but some 'macro' business issue is forcing them to scale back on recruiting

However, if you have a contact at a company that you think would be a great fit for the event – please let us know.
A company that is recruiting at this event also recruits on campus at my MBA program, what advantage is there to still attending?
The answer to this question lies in a quick explanation of the two ways that employers recruit.
On-campus vs. Diversity Recruiting:
On campus: Companies recruit at their 'core' MBA programs by sending teams of alumni and/or recruiters who are dedicated to recruiting candidates specifically from your school. As a candidate, you are placed into a pool of competition with all of your classmates (military and non-military) and you essentially compete with them for internships and jobs. The recruiters are not specifically looking for military veterans like you and they may or may not understand your professional background.
Diversity recruiting: In addition to campus teams, most top employers also employ diversity recruiters who have a mission to identify and recruit MBA candidates from various 'federally protected' demographic groups – including military veterans. If you attend this conference, you are guaranteed a 'look' by this diversity recruiting team. Now, you are a candidate who attends a 'non-core' school, and the team thinks you're a viable candidates this centralized diversity team will likely manage your recruiting process. If, however, you attend a school where they also have an 'on-campus' team, the diversity team from this conference will 'flag' you as a target candidate and help to ensure that you get consideration during the on-campus recruiting cycle. In other words, you get 'insider access' to both the diversity teams and veterans networks, both of which have pull in the hiring process.
Value of Affinity Networks: Most companies have 'affinity networks' like veterans groups that often have leverage in the recruiting process. In the case of this event, most sponsors send veteran employees to participate and their veterans groups evaluate candidates. These are the people who will not only advocate for you in the application process, but also look out for you in terms of job placement if you make it through. You cannot underestimate the value of meeting these people and you won't meet them if you're not there.
It looks like there are several invite-only events and interviews at the conference. How do I maximize my ability to get selected for them?
There are two ways to dramatically increase the likelihood of getting invited to 'pre-conference' networking activities and onsite interviews ahead of the conference.
1) REGISTER AT LEAST 4 WEEKS PRIOR TO THE EVENT: Statistically you have a 75% chance of being invited to pre-conference activities if you register at least 4 weeks prior to the event. This decreases by 10 percentage points per week leading up to the event. This is because all recruiting teams get access to the networking platform 4 weeks ahead of time. They generally go into it one or 2 times to identify candidates to pre-select and once it's done, they're done.
2) CRAFT A SOLID RESUME: Because every candidate served in the military and is attending a top-ranked program, you all generally look the same to companies. This is a blessing and a curse. It's a blessing because a majority of sponsors legitimately open up their roles to all candidates who attend, even if they're not at a 'core' school and a curse because as a candidate a poorly crafted resume really stands out.
3) EXPRESS INTEREST IN POSTED ROLES: Companies use the job postings as ways to 'passively' recruit candidates and evaluate them for networking invites and interviews. If you have even the slightest interest in a company with a posted role – we strongly encourage you to 'express interest" by clicking that job's "I'm interested" button.