KENNESAW STATE UNIVERSITY MBA: BY THE NUMBERS

Average Evening MBA Class Size
Average WebMBA Cohort Size
Incoming Summer 2021 students that were veterans
Ranking in the Princeton Review's Top 50 Online MBA Programs for 2021
MILITARY GRANTS & SCHOLARSHIPS

MBA APPLICATION FEE WAIVER
OUT-OF-STATE TUITION WAIVERS
Available to all active-duty military and veteran students
Varies by person as determined by the VA
Available to out-of-state applicants

Whether you are advancing your military career or transitioning to the civilian workforce, our AACSB-accredited, military-friendly Evening MBA and WebMBA programs can help you to gain the business toolkit that is necessary to reach your goals. Our Evening MBA can be completed in as little as 17 months or as long as six years, while our WebMBA program is completed in only 20 months.
We thank our active-duty military and veteran students for their service and leadership that they bring to our MBA programs. We have the world class business faculty and campus support personnel coupled with relevant MBA curricula that you need to propel you further into your career or to help you find your new path. Our MBA degree programs will develop your analytical skills and allow you to build a solid foundation in all the core functional areas of business with opportunities to hone your leadership skills along the way.
NETWORKING TO FIND YOUR PATH

Current KSUMBA students and alumni work at reputable, recognizable, and impressive companies and organizations across the country. Students can directly network and connect with hiring managers at companies like: The Home Depot, UPS, Wellstar Health System, Coca-Cola, Coyote, Anthem, Georgia Power, Lockheed-Martin, Porsche, and Cox Automotive.
In addition to the endless networking opportunities and potential, KSU's Coles College of Business has a dedicated career services counselor who can assist with resume review, the job search process and provide tips on how to best connect with employers posting positions directly in KSU's Handshake account who are looking to hire quality, KSUMBA talent.

Many active military members have attended Kennesaw State University's Coles College of Business.
Click the photo below to learn more about why one has decided to pursue an MBA, how they chose Kennesaw State University, and their overall experience!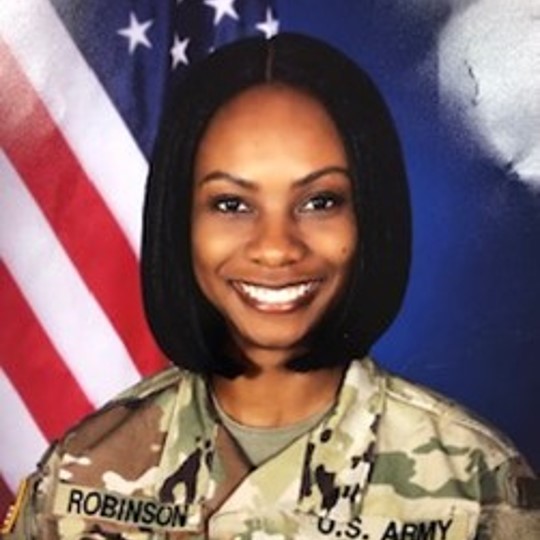 Assistant Product Manager of Unified Baseband, Aberdeen Proving Ground, MD - U.S. Army
KENNESAW STATE UNIVERSITY MBA LINKS